Our co-workers are our greatest asset. This is why we place our employees first, and why the safety of our employees is such a prioritized matter for Ovako.
We work systematically to improve working conditions by making our machinery safer, conducting safety inspections and making sure that risk assessments are carried out if any changes are made to our operations.
Our long-term objective is to eliminate accidents entirely and the number of lost time injuries has been cut by more than half since 2015.
Ovako aims for all employees to be healthy. We are working proactively to identify signs of illness at an early stage and to help employees with individualized solutions. Ovako has local health efforts in all of its locations, with a focus on leadership, health inspiration, wellness allowances, fitness opportunities and financial support for recreational clubs.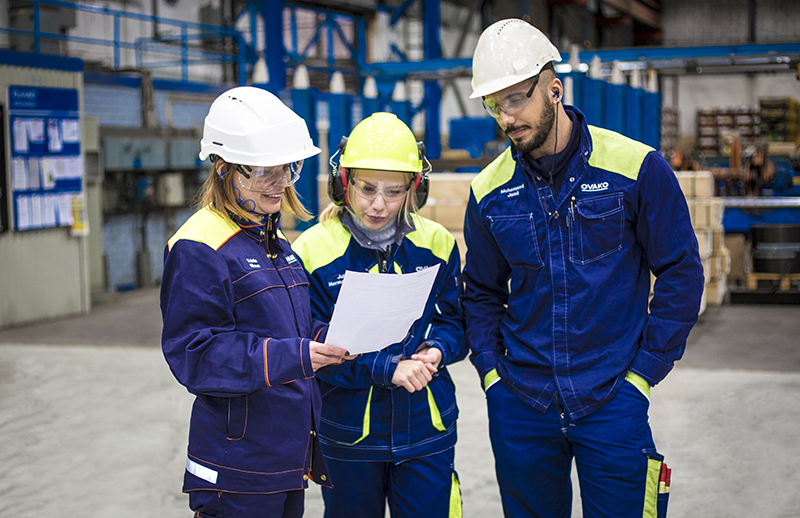 Target
Safety is our number one priority and our long-term goal is to completely eliminate accidents.