With wide range of processes, products and steel grades that Ovako has, the variation of possibilities is almost infinite. To set a product offering that utilize all this makes the understanding of the customers' need and wishes critical.
Our field sales around the globe, together with technical and logistical specialists at our mills, work shoulder-to-shoulder with the clients to achieve these goals. We can, for example propose alternative steel grades to achieve the specific steel/product characteristics or profiled steel products to minimize machine time and improve yield. In fact, we can offer a wide range of more than 500 steel grades and a leading offering of product shapes. We have also opportunities to extend our product offering through partnerships outside Ovako.
Customer specific steel grades
Near-net shape profiling of products
Machining of components
Heat and surface treatments
Joint product and steel grade development
Warehousing solutions
It is easy to just get stuck and focus on the hardware, the steel product itself, but Ovako's commitment to services is also extended to reliable delivery of products. We have longstanding experience in supplying steel products to customers all over the world with dedicated just-in-time delivery.
Logistics have always been integral to Ovako's operations. We continuously refine our logistics solutions for shorter lead times, more rational and cost-effective transport systems, and more purpose-driven warehousing routines. Our goal is to simplify our customers' material handling, reduce their capital costs and ultimately to offer them better service. Also, Ovako has strategically located steel centers worldwide to provide storage services, managed by experts with practical knowledge and experience to solve all requirements.
The actual routines and systems that Ovako offer in logistical services are based on one key element: lead time. Around that we offer different lead times depending on customers' integration into our planning by long- and short-term forecasts and EDI ordering, as well as agreed and defined stock points to achieve the shortest lead times. These are also supported with some digital tools as described below.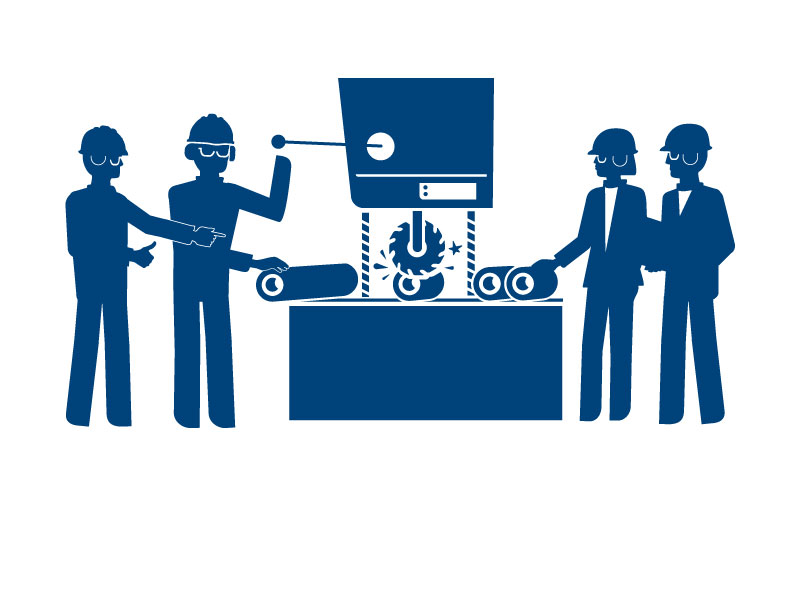 Digital Support Tool - Steel Navigator
With Ovako's Steel Navigator, finding the right clean steel has never been easier. Search by material properties, applications or end products. Compare with standard steels. And calculate machine settings to save time and increase tool life. Our digital Heat Treatment guide even helps you save time and money by predicting how a specific steel grade composition will perform after heat treatment. Whatever your application, our web-based steel selection tools let you explore hundreds of high quality steel products to find the right match for your specific needs.
Find out more at Steel Navigator
Register to Ovako´s newsletter