Over the years we have gained a good reputation for products suitable for applications when fatigue strength, toughness and wear resistance are critical. As well as meeting specified requirements, our bar products offer good formability, machinability and weldability, making them a cost-saving solution. Our hot-rolled bars can be further processed by heat treatment and chrome plating.
Our hot-rolled bars are characterised by close tolerances and excellent straightness. In addition, roundness, good surfaces and low decarburization makes our bars ideally suited for forging and machining.
A major part of our round bars is supplied as peeled, ground or drawn bright bars. The Ovako hot-rolled bar offering also contains round bars, flat bars, round corner squared bars, special properties bars, special profiles and precomponents plus our SR-100 Wire and the Cromax product family. All available in a variety of sizes.
Reducing global CO2 emissions demands smarter product solutions and requires rethinking on many levels: more performance benefits per kilogram of product, less raw materials, and substituting fossil fuel energy sources with primarily fossil-free electricity. Read more about Ovako's path to carbon neutrality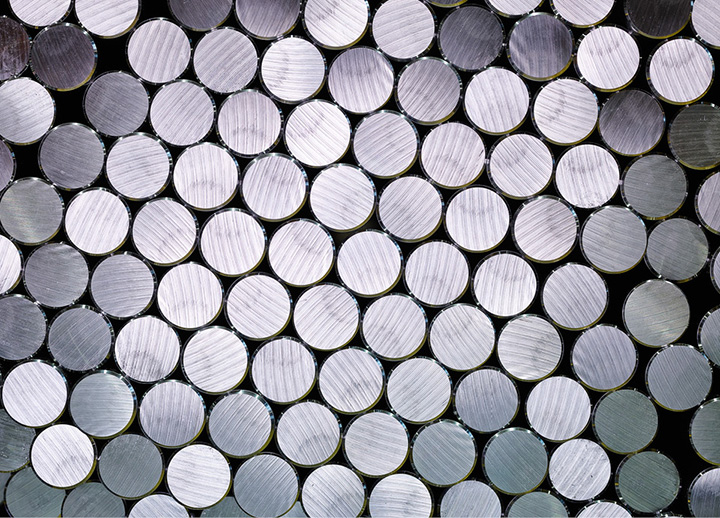 Digital Support Tool - Steel Navigator
With Ovako's Steel Navigator, finding the right clean steel has never been easier. Search by material properties, applications or end products. Compare with standard steels. And calculate machine settings to save time and increase tool life. Our digital Heat Treatment guide even helps you save time and money by predicting how a specific steel grade composition will perform after heat treatment. Whatever your application, our web-based steel selection tools let you explore hundreds of high quality steel products to find the right match for your specific needs.
Find out more at Steel Navigator
Register to Ovako´s newsletter