Ovako's peeled bar saves on material, tools, machinery and production time. Our bar peeling is a well-integrated process that uses precision equipment. The peeled bar is supplied in a polished and straightened condition. This allows for a smoother surface finish, closer tolerances and better straightness, plastic forming as well as further machining.
Peeled bar gives customers the opportunity to rationalize production and reduce production costs. The extraordinary cleanliness of the steel reduces the risk of unexpected tool failures and downtime, and the excellent straightness minimises the risk of shocks and vibrations that can occur at high cutting speeds.
The good surface finish of Ovako's peeled bar can sometimes eliminate the need for further surface finishing. This saves material, machining and production time.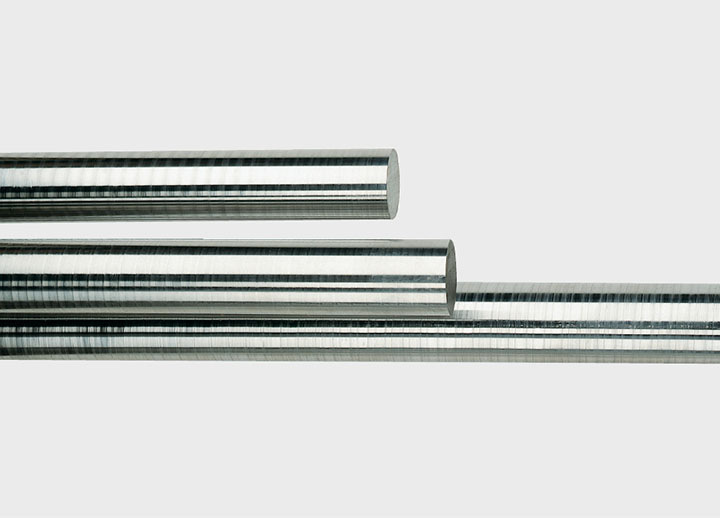 Peeled bar product properties
Size range
Peeled bar is produced in optional sizes in the 17 to 127 mm diameter range.

Steel grades

Peeled bar is produced in a wide range of steel grades – from simple engineering steels to special steels
for demanding applications.

Diameter tolerance

Tolerance class IT11 is standard. Upon separate agreement, tolerance class IT9 can be supplied.

Surface roughness

Max Rt 50 μm

Straightness

Normal straightness is max 0.6 mm/m

Lengths and length tolerances

Delivery of optional lengths in the 4 to 8 m range. Heat-treated material may have other lengths.

Out of roundness

Max. 50 % of the diameter tolerance, measured as the difference in diameter

End finish

Cold-sheared and deburred ends without radial burrs and/or cold sawn and chamfered, one or two ends, 45°

Packing and marking

The material is supplied bundled with steel straps. Each bundle is supplied with a tag containing information
about the order number, steel grade, heat number, dimension, weight and quantity of bar. The material is
supplied oiled as standard. Other types of packaging, e.g. wrapped paper/plastic are provided upon request.
Advantages of Peeled bar
Rationalised production
Lower production cost
Minimised risk of shocks and vibrations at high cutting speeds
Reduced need for further surface finishing
Peeled bar is characterised by
Technical surface defect free
Free from decarburization
Good surface smoothness
Close tolerances
Adjusted structure and hardness
Good machinability after forming

Digital Support Tool - Steel Navigator
With Ovako's Steel Navigator, finding the right clean steel has never been easier. Search by material properties, applications or end products. Compare with standard steels. And calculate machine settings to save time and increase tool life. Our digital Heat Treatment guide even helps you save time and money by predicting how a specific steel grade composition will perform after heat treatment. Whatever your application, our web-based steel selection tools let you explore hundreds of high quality steel products to find the right match for your specific needs.
Find out more at Steel Navigator
Register to Ovako´s newsletter