The range of rolled bars is restricted in size due to several parameters relating to the size range of our rolling mills as well as reduction rates and center homogeneity. In our heavy rolling from ingots we currently offer bars up to 160 mm outer diameter, mainly due to the internal issues.

We do however also roll larger sizes, which then are billets for further processing as in ring or tube rolling. For our largest rings we even make forged bars from Ingots.
To expand the external offering of heavy bars, we are now developing our routes for forging and heavy rolling. This new product will combine the center homogeneity of forged bars with the surface and outer tolerance of rolled bars.
We will stepwise expand our size range. At first up to 230 mm outer diameter round bar.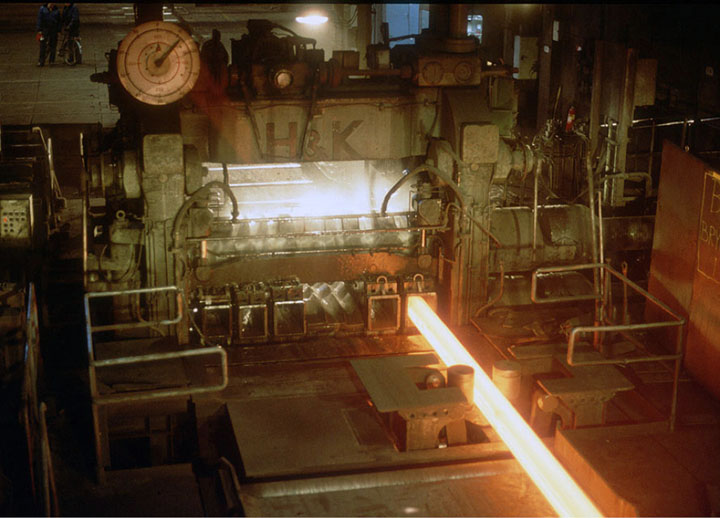 Advantages Forged/Rolled Bar (Combining both processes)
Improved centre soundness compared to rolled only
Improved dimension tolerances compared to forging only
Improved surface quality compared to forged only

Digital Support Tool - Steel Navigator
With Ovako's Steel Navigator, finding the right clean steel has never been easier. Search by material properties, applications or end products. Compare with standard steels. And calculate machine settings to save time and increase tool life. Our digital Heat Treatment guide even helps you save time and money by predicting how a specific steel grade composition will perform after heat treatment. Whatever your application, our web-based steel selection tools let you explore hundreds of high quality steel products to find the right match for your specific needs.
Find out more at Steel Navigator
Register to Ovako´s newsletter