Special Properties round bars, commonly known as SP-Bar, are the result of Ovako's continuous product development. SP-Bar are not limited to any specific steel grade, which creates opportunities for customers wishing to use this advanced technology. By optimizing the properties of the bar material, customers can benefit from increased added value and substantial cost savings in manufacturing operations. SP-Bars offer improved mechanical properties compared to regular bars. The result is a longer fatigue life and a greater impact strength.
SP-Bar offer extremely tight tolerances. Consequently, SP-Bar can often replace peeled or drawn bars. Customers can decrease the nominal size and get more manufactured pieces per tonne of purchased SP-Bar.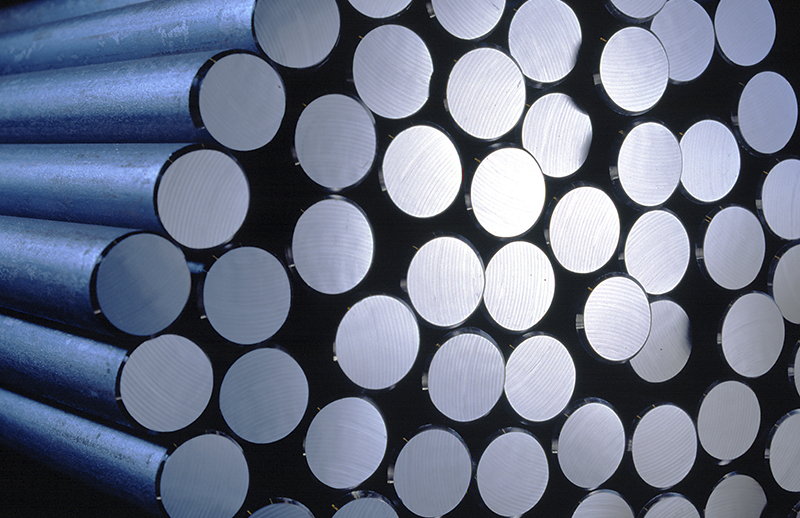 Scale thickness is generally reduced on SP-Bar. The reduction can be up to 50 percent compared to conventionally hot-rolled products. The reduced scale thickness gives a cleaner environment in subsequent operations such as cold-forming or heat treatment.
Size ranges from 14 to 52 mm and lengths range from 4 to 12 metres.
Advantages of Ovako's SP-Bar
Tighter tolerances that deliver increased yields and repeatability as well as material savings
Improved mechanical properties that provide longer fatigue life and greater impact strength
Better surface quality that reduces scale and results in cleaner quenching tanks and improved process environment.

Digital Support Tool - Steel Navigator
With Ovako's Steel Navigator, finding the right clean steel has never been easier. Search by material properties, applications or end products. Compare with standard steels. And calculate machine settings to save time and increase tool life. Our digital Heat Treatment guide even helps you save time and money by predicting how a specific steel grade composition will perform after heat treatment. Whatever your application, our web-based steel selection tools let you explore hundreds of high quality steel products to find the right match for your specific needs.
Find out more at Steel Navigator
Register to Ovako´s newsletter