Selecting pre-machined components is often a cost effective solution as it eliminates customers own stockholding, crosscutting and machining, as well as converting fixed costs to variable. Ovako has comprehensive resources for manufacturing pre-components in various grades of machining.
Our pre-components are produced with close tolerances combined with a high and even level of quality. Pre-components from bar can be produced from hot-rolled, peeled, ground or drawn bars. All executions are available in a wide range of sizes and steel grades.
Chamfered or blanks with radius
Sawn off and chamfered according to customers' specifications. The standard chamfer angle is 45° but chamfering and radius can be customized according to agreement. Size ranges from 20 to 105 mm diameter and lengths range from 35 to 1,900 mm.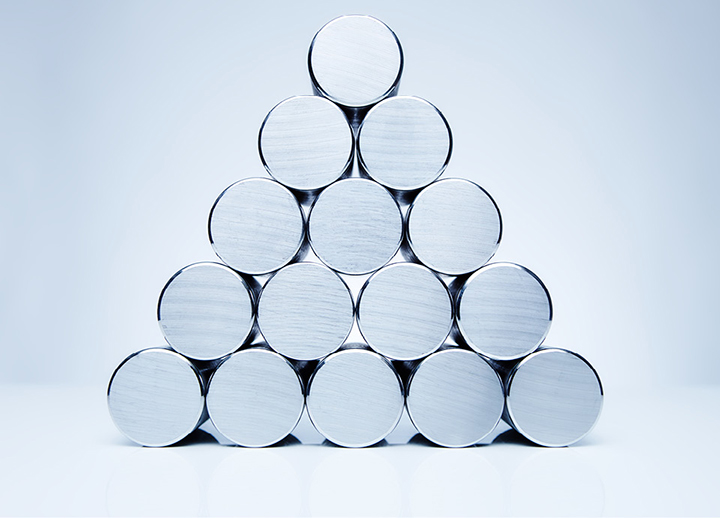 Centre-hole drilled blanks
Blanks with sawn end surfaces can be center-drilled to customers' specifications. Size ranges from 20 to 105 mm diameter and lengths range from 35 to 1,900 mm.
Advantages of Ovako's pre-components
Fixed costs tied to machinery are converted to variable costs
Capital tied up in inventory is reduced
Bulky and time-consuming handling of long products is eliminated
No chips or off-cuts to handle
Transport costs reduced by up to 2/3 compared to long products
Just-in-time contract for deliveries according to specific needs

Digital Support Tool - Steel Navigator
With Ovako's Steel Navigator, finding the right clean steel has never been easier. Search by material properties, applications or end products. Compare with standard steels. And calculate machine settings to save time and increase tool life. Our digital Heat Treatment guide even helps you save time and money by predicting how a specific steel grade composition will perform after heat treatment. Whatever your application, our web-based steel selection tools let you explore hundreds of high quality steel products to find the right match for your specific needs.
Find out more at Steel Navigator
Register to Ovako´s newsletter