With more than 40 years of experience in production of hard chrome plated bars and tubes, Ovako Cromax is the pioneer and the technology leader in its field. The unique position of in-house production from steel mill to plating, facilitates unmatched quality and consistency of the base materials and surface. Today Ovako is one of the largest producers of hard chrome plated bars and tubes on the market, with production units in Sweden, The Netherlands, France and Italy and the offer extends to professional technical support and customer unique solutions in cut-lengths, packing and inventory management.
Chrome-plated bars and tubes are primarily used as piston rods, a critical component in hydraulic cylinders. The basic function of transforming hydraulic power to a linear motion whilst preventing ingress of abrasive media into the hydraulic system will stipulate a set of demands on the rod. Our steel grades are optimized in analysis and production method to match the requirements in mechanical properties as well as amenability to our plating process.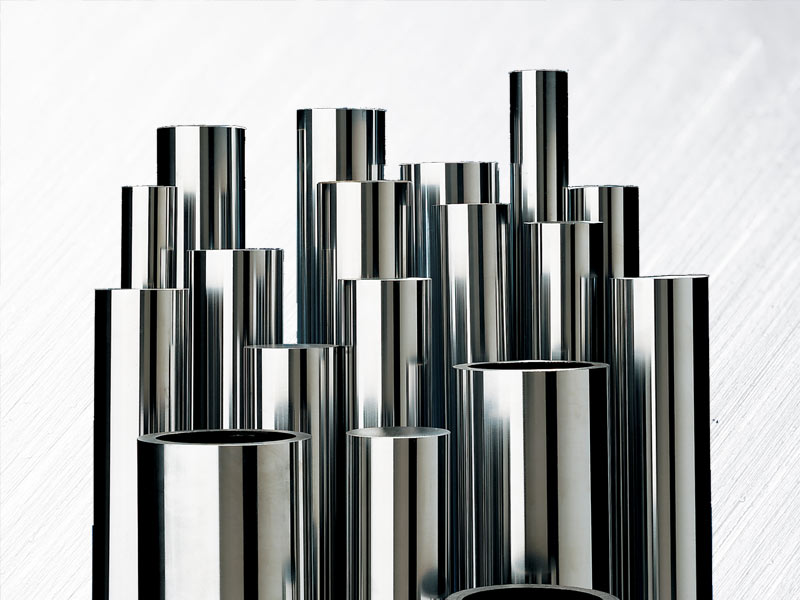 Prior to delivery, all Cromax® products are controlled to ensure optimal micro-crack distribution with high crack density. These properties together with closely controlled pre-treatment, plating process and finishing procedures, guarantee superior corrosion resistance. Ovako's quality assurance system includes a thorough final inspection of every single product as well as verification in salt-spray testing of all combinations of steel heat, rolling operation and plating batch. When elevated corrosion resistance is required, Ovako offers Cromax C® or NiKrom™ plating.
Abrasive wear on the rod due to contamination particles from both outside and inside the hydraulic system leads to direct oil leakage and secondary damage on sealing system, which is unacceptable from an environmental and productivity point of view. The consistency in the Cromax process and our extensive quality control system ensures minimal variation in chrome thickness and hardness, which are the most significant parameters from this perspective.
With the right surface roughness and structure as well as an optimized micro-crack distribution, Cromax products secures correct lubrication to the sealing system.
Reducing global CO2 emissions demands smarter product solutions and requires rethinking on many levels: more performance benefits per kilogram of product, less raw materials, and substituting fossil fuel energy sources with primarily fossil-free electricity. Read more about Ovako's path to carbon neutrality
Advantages of Ovako Cromax® and NiKrom™
In-house production facilitates unmatched quality and consistency
Optimized to match the requirements in mechanical properties
Every single production batch is verified in salt-spray testing
High consistency and quality ensure well-functioning hydraulic systems
Digital support tool - Steel Navigator
With Ovako's Steel Navigator, finding the right clean steel has never been easier. Search by material properties, applications or end products. Compare with standard steels. And calculate machine settings to save time and increase tool life. Our digital Heat Treatment guide even helps you save time and money by predicting how a specific steel grade composition will perform after heat treatment. Whatever your application, our web-based steel selection tools let you explore hundreds of high quality steel products to find the right match for your specific needs.
Find out more at Steel Navigator