By using hot-rolled special profile bars tailored to customer needs, production costs are lowered as some manufacturing steps may be eliminated. Our capability to hot-roll special profiles as required for a specific application enables the customer to skip several steps in their production process. Ovako manufactures special profiles both in symmetrical and asymmetrical shapes. Special profiles are rolled in widths ranging from 15 mm to 300 mm and thicknesses from 5 mm to 60 mm.
Being able to produce hot-rolled special profile bars tailored to suit customer needs, allows us to often find a solution that allows more efficient manufacturing and lower production costs. Even basic simple profiles, such as flat bars with welding chamfers and rounded corners, often deliver significant cost savings compared to machining or gas cutting.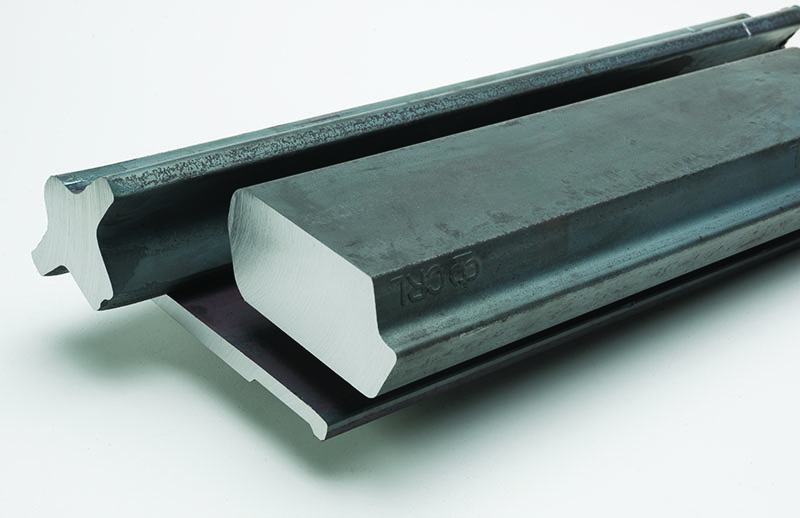 Advantages of Ovako's special profiles
Manufacturing steps may be eliminated, lowering costs
Tailored to customer needs
High productivity process steps such as machining can be eliminated
Lower costs for raw material due to lower weight
Ovako helps you design your unique profile
Special profile bars can be marked with a customer logo or other information
Profiles can be produced from the whole range of Ovako steel grades

Digital Support Tool - Steel Navigator
With Ovako's Steel Navigator, finding the right clean steel has never been easier. Search by material properties, applications or end products. Compare with standard steels. And calculate machine settings to save time and increase tool life. Our digital Heat Treatment guide even helps you save time and money by predicting how a specific steel grade composition will perform after heat treatment. Whatever your application, our web-based steel selection tools let you explore hundreds of high quality steel products to find the right match for your specific needs.
Find out more at Steel Navigator
Register to Ovako´s newsletter