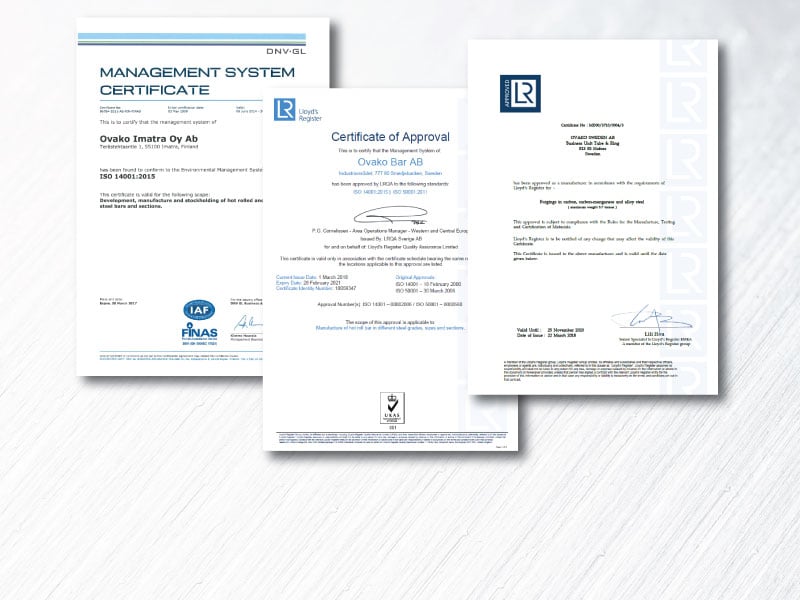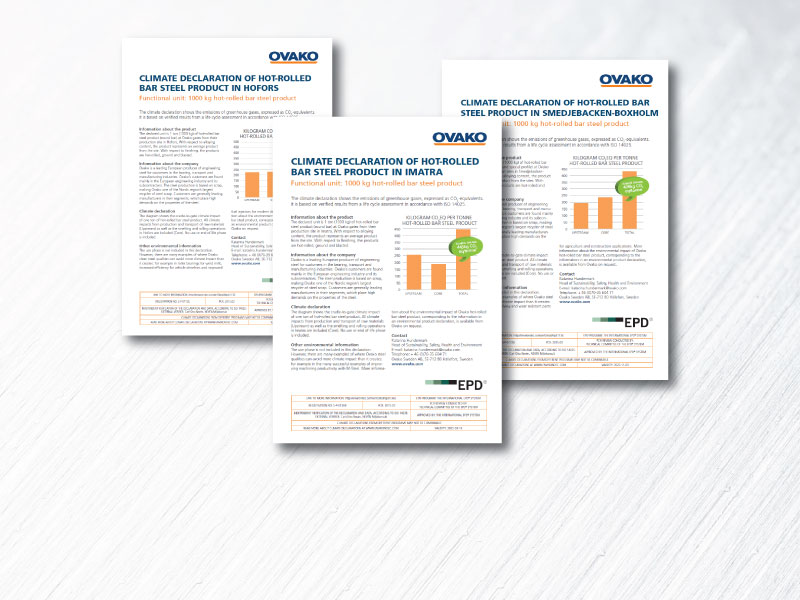 Ovako also publishes climate declarations, outlining the carbon footprint rendered by our products from cradle to gate. This is done by using the Environmental Product Declaration system, and our latest declarations can be found here or at environdec.com. The declarations help clarify that the CO2 footprint of our bar steel products is approximately 80 percent lower than the industry average in the world. The climate declarations help customers make steel purchasing decisions based on differences in carbon footprint, and in turn also gives customers with steel-intensive products the opportunity to create world-leading carbon footprints of their own.
Ovakos climate declarations can be downloaded below.
Ovako also enjoys quality approvals and awards of many types for a wide range of industries and customers. With a wide range of inhouse testing capabilities, Ovako also allows customers to set their own specific demands on steel quality, often over and beyond what industry standards can offer. One important example is ultrasonic testing of intermediate product forms for ensuring high cleanness of the steel. Ovako even has published its own standard for ensuring highest possible quality in steel cleanness and by this fatigue strength performance.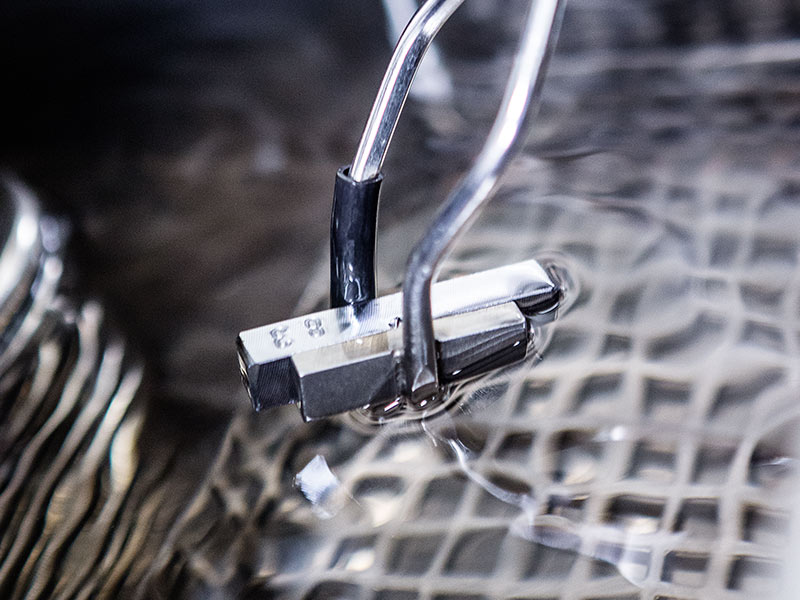 Digital Support Tool - Steel Navigator
With Ovako's Steel Navigator, finding the right clean steel has never been easier. Search by material properties, applications or end products. Compare with standard steels. And calculate machine settings to save time and increase tool life. Our digital Heat Treatment guide even helps you save time and money by predicting how a specific steel grade composition will perform after heat treatment. Whatever your application, our web-based steel selection tools let you explore hundreds of high quality steel products to find the right match for your specific needs.
Find out more at Steel Navigator
Register to Ovako´s newsletter