Ovako supports the UN's global Sustainable Development Goals and has identify the areas in which Ovako can contribute to their achievement. Below is a selection of the company's activities that in various ways contribute to meeting the goals.
How we contribute to SDG3:
Development of sustainable products manufactured from recycled steel scrap.
Promotion of employee health and safety, especially through the group-wide Safety at Work program.
How we contribute to SDG4:
Ongoing professional development of our employees.
Efforts to promote and collaborate with local ­educational providers in the locations where the company operates.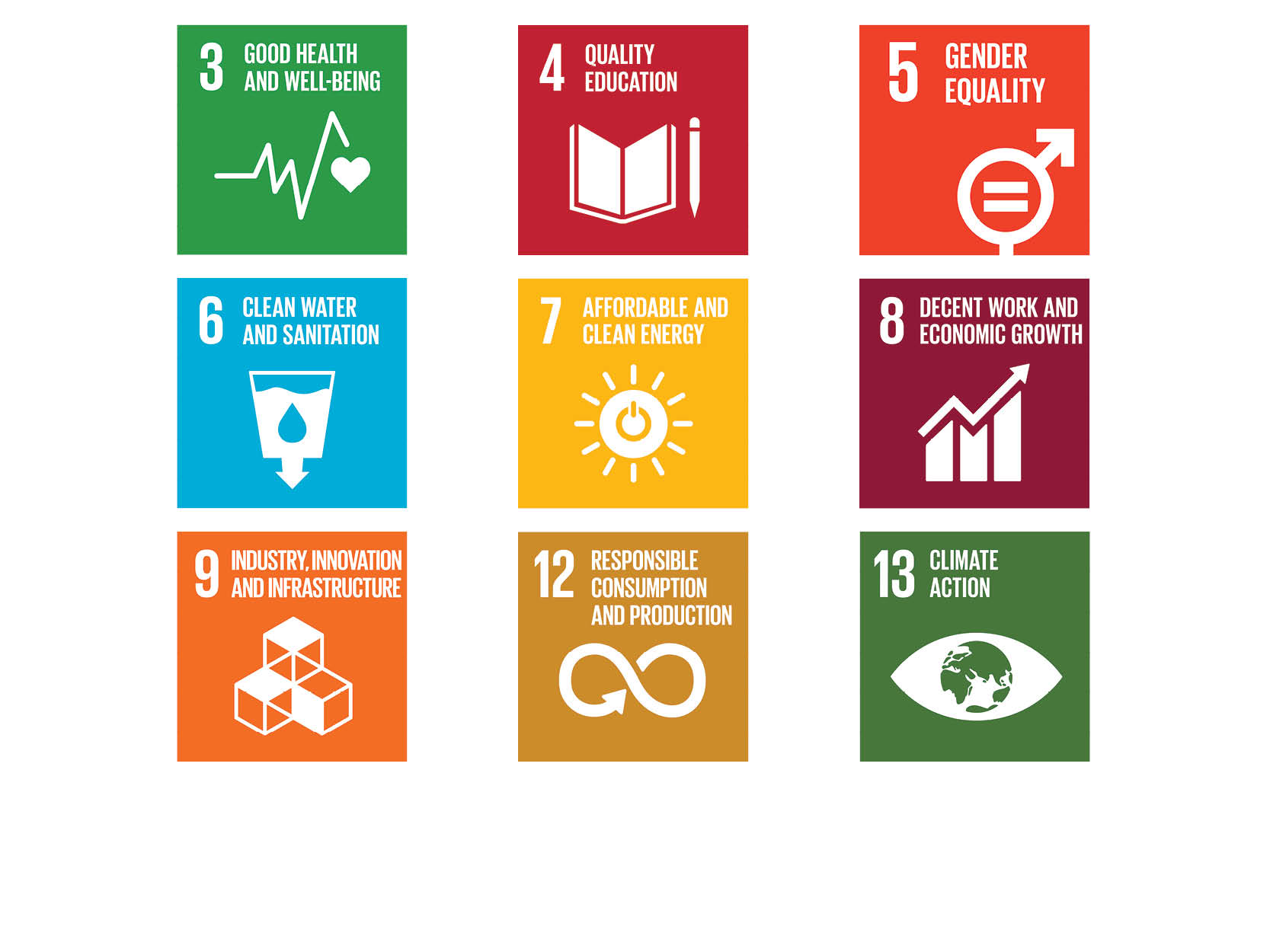 How we contribute to SDG5:
Continuous efforts to increase the share of women in the operations.
How we contribute to SDG6:
Recycling of process water used in production.
The process water discharged is treated in internal treatment plants.
How we contribute to SDG7:
Production is based on a fossil-free electricity mix. Excess heat is sold to district heating plants.
Continuous work on energy efficiency in production.
Ovako's steel products enable the manufacturing of smaller steel components, which results in more energy efficient end products.
How we contribute to SDG8:
Ovako follows current collective agreements and promotes human rights and a good working environment.
A special Code of Conduct for suppliers is included in all new agreements, where requirements are set for e.g. business ethics, anti-­corruption, working conditions and human rights.
How we contribute to SDG9:
Through efforts in research and development, Ovako contributes to new, more sustainable products.
How we contribute to SDG12:
Ovako's production is based on recycled steel scrap. In this way, Ovako contributes to its customers becoming part of the circular economy.
Through continuous improvements in the production process, Ovako's emissions to air and water are continuously reduced.
Ovako's manufacturing process provides steel products that ­create a reduced climate footprint throughout their life cycle.
How we contribute to SDG13:
Production with significantly lower climate impact than the global average.
Ovako's products have few impurities, which makes it possible for customers to manufacture lighter and smaller components, resulting in lower carbon dioxide emissons when the product is used.